Sponsors
If interested in a great investment opportunity for your brand please contact us about how we can help.
We offer several advertising plans and there are an infinite number of reasons for why you should join forces with Northwoods Muskies. Sponsoring the club is a great way to promote your brand and business with our strong membership through our monthly meetings, events, and organized tournaments and other activities.
Many thanks to our sponsors for their continuing support and generosity.  Please take a moment to learn more about the folks that make all the difference in the world to us and the ways we catch fish.
Gold Level Sponsors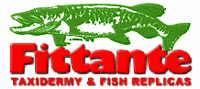 Silver Level Sponsors
General Level Sponsors