Kleeba Challunge Registration Deadline
The Kleeba is just a month away… We are looking forward to seeing you in a few weeks! So, this is a reminder to all Wisconsin Chapter Presidents that the deadline for registration to this years Kleeba Challunge is approaching. Please post this informational poster to your websites and other social media outlets. Also please forward this attachment to your membership e-mail data bases.
Please note this is the once a year opportunity for all Wisconsin Chapters of Muskies Inc to get together and share in the spirit of what Muskies Inc is all about, so even if you personally are not able to participate, please don't keep your members in the dark. After checking this morning, it looks like 3 Chapters with web sites still have not posted anything about this event on their sites. Your cooperation is much appreciated…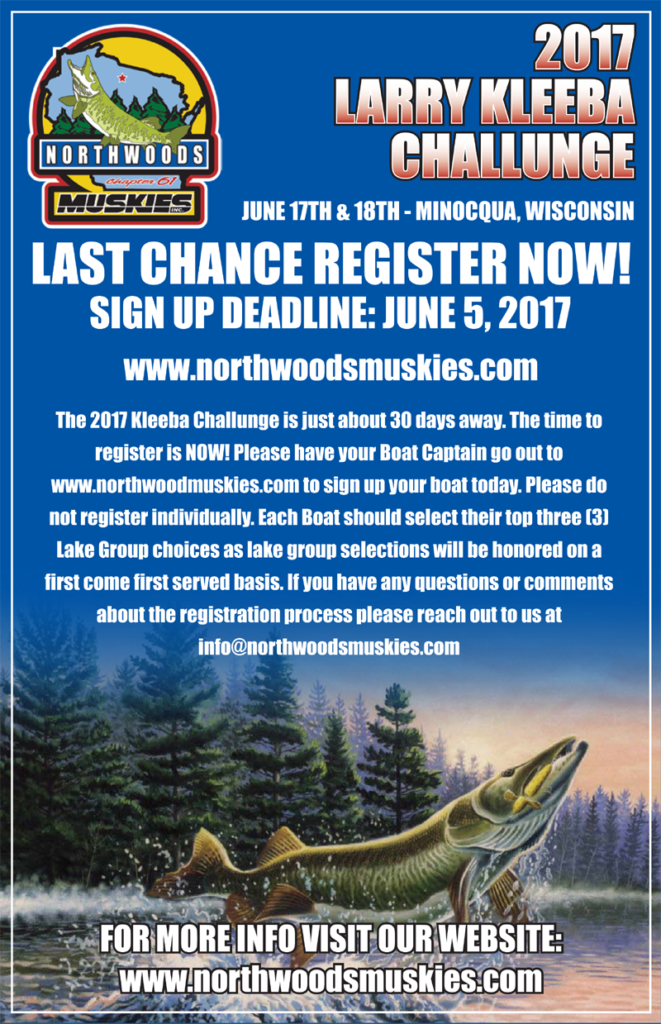 Thanks for your help… see you soon!
Your friends at Northwoods Muskies